I've finally started painting my 'ard boyz. I think most of these guys were originally glued together about 12 - 15 years ago, when we got back into 40k with 3rd Edition! I just added a few more plates, spikes, nuts, and other bitz and finally started painting them.
Bill actually did the conversion for the boy with two-handed axe. I just added some armor to make him more of an 'ard boy. The two-handed weapon really inspired me. Back when we glued these boyz together, there were still skar boyz in the 3rd Edition Ork Codex. I decided I could differentiate the skar boyz and their +1 Str by giving them big, two-handed axes like the one that Bill did. I actually converted a few more like this (I'll post them once they are painted).
But since I only had a handful of the old metal 'ard boyz and a handful of my makeshift skar boyz, I decided to combine them together into a full-size mob of 'ard boyz (especially since they don't have rules for skar boyz anymore).
These are the first two.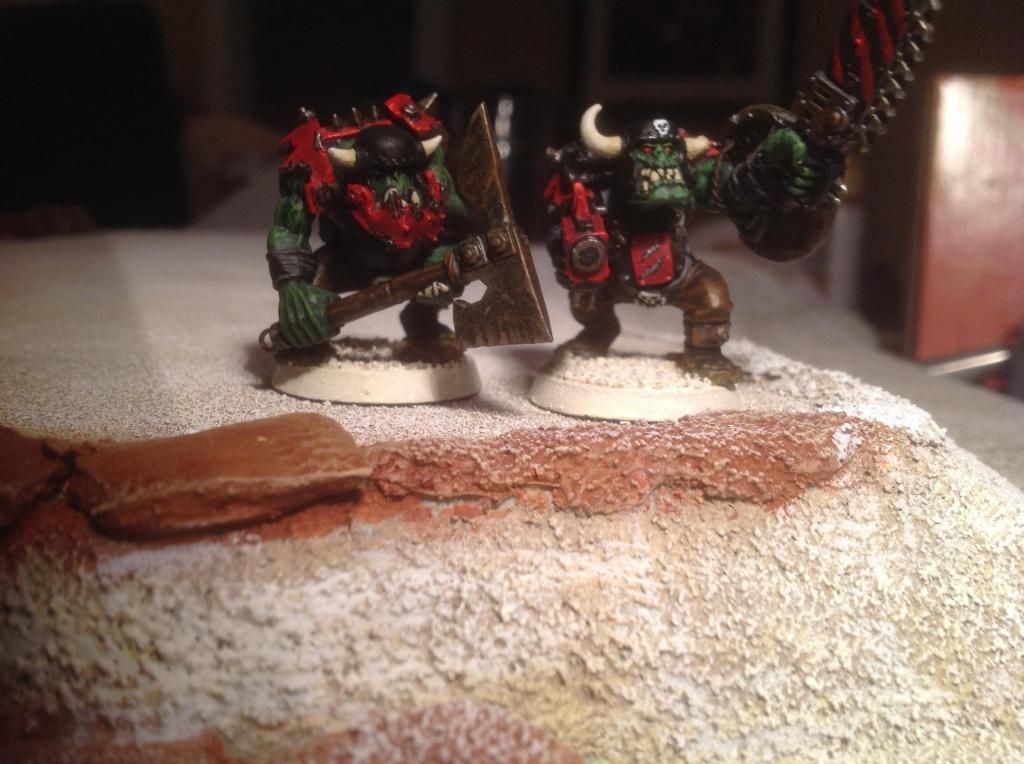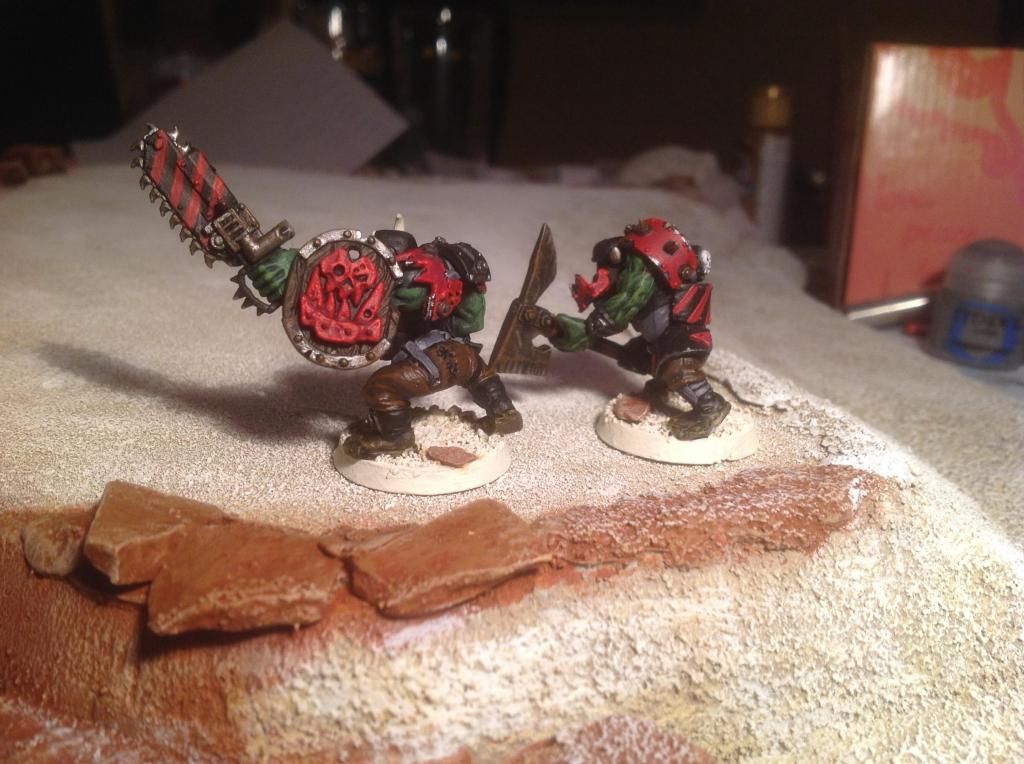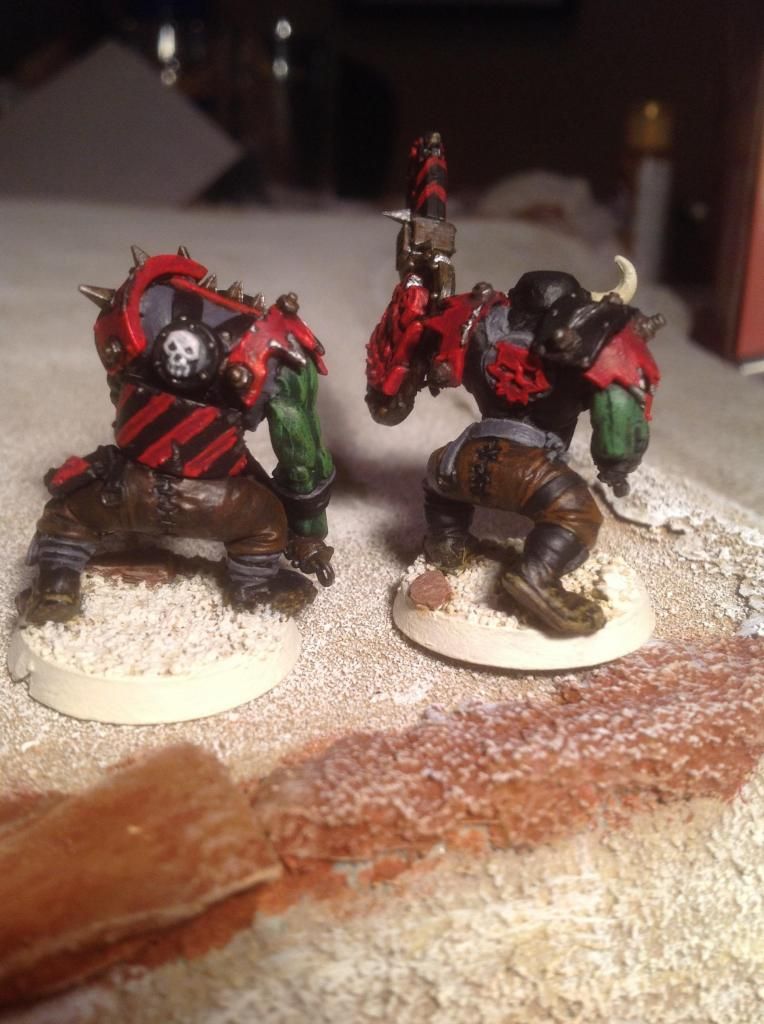 It is kind of hard to see in these pictures, but I added a little more rust, grime and battle damage to these boyz than my standard boyz.I also tried to make the bases match the terrain a little better. They were more work and I don't know that they match much better so I don't know if I'll continue with this style. I do like having the small piece of slate on the base to better tie them in with the rocks in the terrain so I'll continue that with the rest of the mob.
I'm also debating whether to possibly paint a stripe on their helmets or some other marking to designate them as part of the same mob.
At this pace, it is going to take me forever to work through the rest of the mob, but I'll keep at them. I'll try to get some better pictures once I have more of them painted.